11 Jul

Darragh O'Donoghue 1957-2015
In Memorium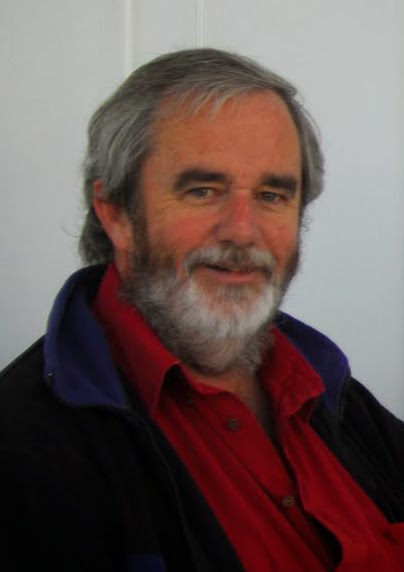 Darragh O'Donoghue was a truly remarkable man and an extremely talented scientist. He contributed enormously to astronomy, South Africa and, most profoundly, to the lives of his many colleagues and friends around the world.
In 1977 he came to Cape Town, from Durban where he had studied physics as an undergraduate, to do a PhD at UCT. His close friend and colleague, Mark Cropper, who was a student there at the same time, fondly remembers his arrival in a VW Beetle, with a guitar. He was quite the hippy at that stage and probably slept in that car until he got himself settled…
He joined the SAAO in 1997, after more than a decade as a postdoc at UCT. Scientifically, he made seminal contributions to studies of white dwarfs, cataclysmic variables, hot stars and pulsating variables. He was a leader of the Edinburgh-Cape Blue Object Survey and as such was one of the co-discoverers of an entirely new class of pulsating subdwarf B stars. These he went on to investigate and characterise in detail, with over 30 papers co-authored on the subject between 1995 and 2015. The referee's report for the group's latest EC Survey paper was, in fact, received the day after he died.
High speed photometry has been a critical tool for investigating a range of variable stars. Darragh designed one of the first high-speed photometers ever used and many years later he ensured that this type of work would be one of the unique capabilities of the Southern African Large Telescope (SALT). As a result, both of the telescope's first-light instruments – SALTICAM and the Robert Stobie Spectrograph (RSS) – possess high-speed capability.
Darragh was also a founding member of the Whole Earth Telescope (WET), a collaboration of over 50 international astronomers who did pioneering work on astreroseismology. He was a co-director of WET for some while and was influential in their choice of instrumentation.
His contributions to SALT have been immense, starting with a complete redesign of the secondary optics used on the Hobby-Eberly Telescope (HET), SALT's older twin. This optical assembly, known as the spherical aberration corrector (SAC), was to yield sharper images and a larger field of view for SALT. It is a wonderful tribute to Darragh's optical design capability that the HET's long-awaited Wide Field Upgrade centres on replacing the original HET SAC with a scaled up version of Darragh's SALT corrector. It seems a bitter-sweet coincidence that, after extensive delays in that project, the Wide Field Corrector is currently due to be installed on the day of his funeral.
Darragh also designed SALT's first-light acquisition/imaging camera; SALTICAM. As the head of the SAAO Instrumentation group at the time, he then oversaw the instrument's construction in the SAAO workshops.
Following Bob Stobie's death in 2002, Darragh took over as one of the two South African representatives on the SALT Board and rapidly gained the respect and deference of the other Board members. He was determined that SALT would be the very best telescope it could possibly be and worked tirelessly at all levels to that end.
When it became clear that SALT was not functioning properly, Darragh took up the challenge and meticulously tested all aspects of the system and later established that the issue lay with the mechanical design of the SAC/payload interface. He then led the campaign that included the repair, re-alignment and comprehensive optical testing of the SAC, and afterwards delighted in the telescope finally producing the sharp images that his design allowed.
Whatever Darragh chose to do, he did it with 100% of his effort; there were never any half measures. This applied to science, technology and all of his many other pursuits. This was vividly demonstrated when he took on the task of defending a former director of SAAO against unwarranted charges. He applied his characteristic dedication to understanding the National Research Foundation conditions of service and the King III report on Corporate Governance. This he did to great effect and ultimately achieved an excellent outcome, not just for that specific case – but for the sake of academic freedom in South Africa.
Following the successful conclusion of the SAC repair work, and his extraordinary foray into the legal world, Darragh received the Gill Medal from the Astronomical Society of South Africa for exceptional services to South African astronomy in 2011.
During the sabbatical year granted by the SALT Board in appreciation for his Image Quality effort, Darragh spent time working with Chris Clemens at the University of North Carolina in 2012. Work done during that time led to them designing and patenting a compact, revolutionary type of spectrograph based on the critical enabling technology of curved volume phase holographic gratings. A spectrograph incorporating such a grating was to be tested on the 1.9m at Sutherland during the coming year. If this new instrument works as anticipated, it will revolutionise spectroscopy, not just in the field of astronomy. We anticipate that curved grating spectrographs will be one of Darragh's many great legacies.
We have lost a treasured friend and a delightful colleague who was kind, thoughtful, tenacious, playful and incredibly smart; the world is a vastly emptier place without him. He is survived by his wife Liz and two daughters, Andrea and Alex, who were his pride and joy and who were with him at the end.